LTR Prepares for the 2014 Nurburgring 24 Hour Race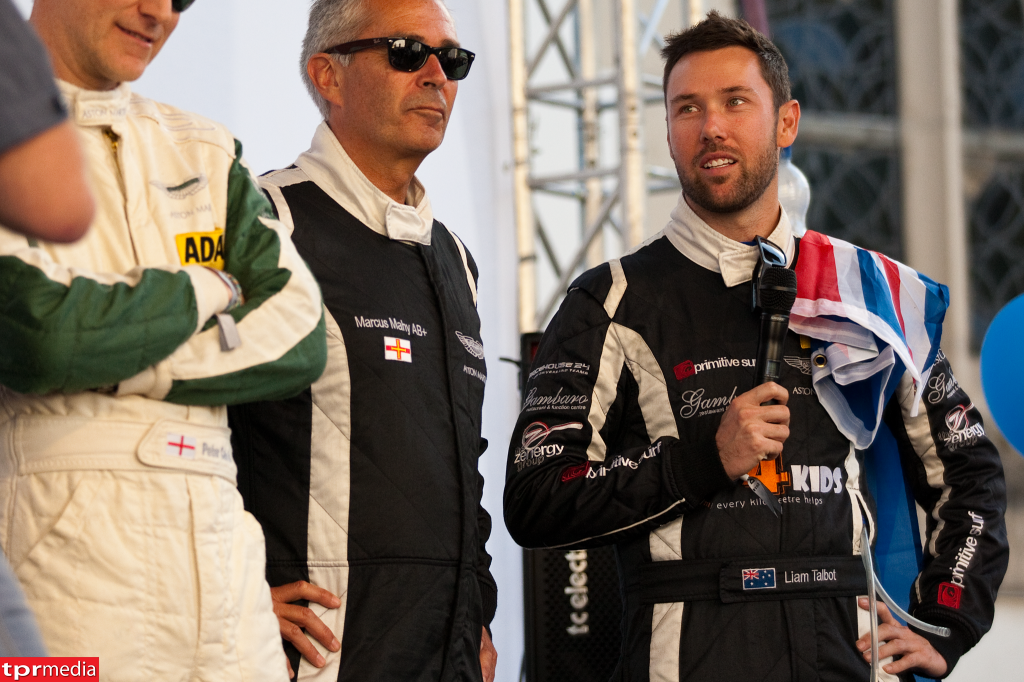 Subscribe to Liam Talbot Racing on YouTube
In The Moment Media – blogs, TV Presenting & production
TPR Media – expert photography & filming
We're finally here…back home at the Nurburgring in Germany with our family at the Aston Martin Test Centre.
As we drove into the motorsports-fuelled town, the sun was shining, spirits were high and the excitement was building like a skyscraper going up in China.
Hundreds of colourful tents, chanty towns and motor homes are scattered throughout the rolling green hills, with the sounds of Ramstein (heavy metal music) blasting through the serenity. Fans started turning up a week ago to secure their spot for the race and begin their parties or family holidays for some.
Liam and his team for the N24hr were selected as one of the 30 cars to take part in the driver's parade in Adenau – what an honour! The team had a blast singing autographs and getting photos with wide-eyed fans.
Driving the Aston Martin V12 Vantage #55, nicknamed Woody.
Liam's team mates are Marcus Mahy, Egon Allgauer and Peter Cate. The boys head out tonight for their first qualifying session on the Nurburgring.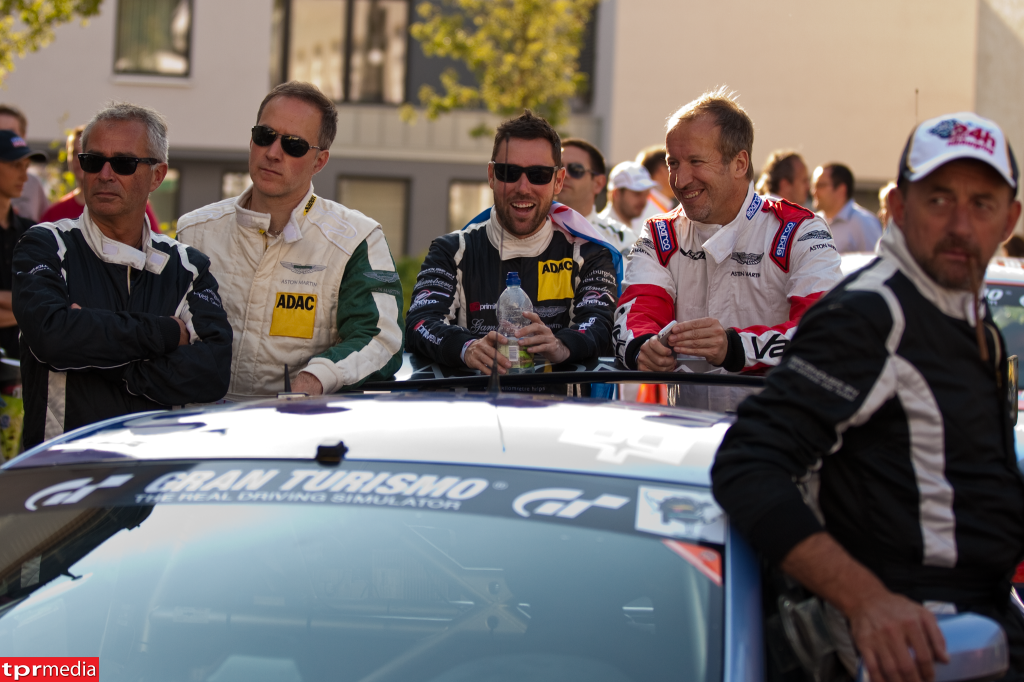 Stay tuned!
Check out:
www.24h-rennen.de
www.radiolemans.com – Live broadcast of qualifying & the 24hr race (English speaking)