The Road to Le Mans
The best way to describe one of the world's most prestigious races, the Le Mans 24 Hour, is a cross between Disneyland for motorsport fanatics and schoolies. It's no secret that Liam has been working towards racing at Le Mans 24 Hour in an LMP2 car, so it's time to see what this race is all about.
After a cruisy road trip from Paris, our excitement peaked as we hit the famed town of Le Mans…and there was plenty of time to take in the scenery as the traffic came to a standstill, banked up as far as the eye can see.
It took a few hours to get through the gates and parked, and that was a motorsport show of its own. Ferrari's and Porches were lined up behind vintage minivans whose doors were hanging open with drunk French adolescents drinking and singing at the top of their lungs.
We highly recommend buying a parking pass prior to your epic motorsport journey as parking is a bitch to say the least, but it is highly entertaining. Hundreds of thousands of tents and makeshift shanty towns, with fancy cars perched next to them, surround the entire 13.5 kilometres of the race track.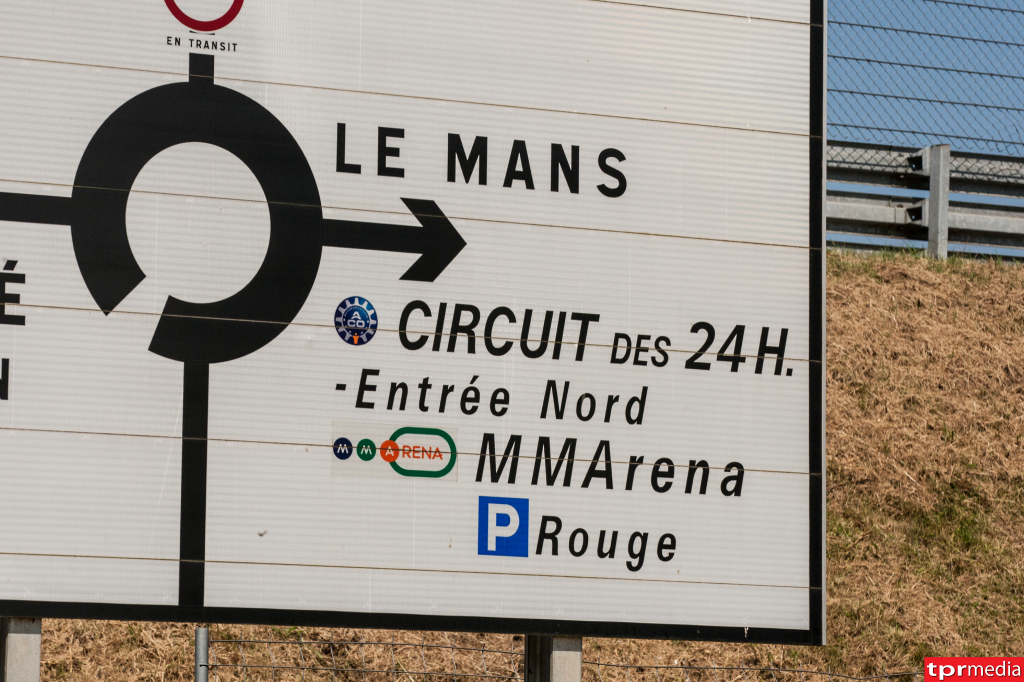 Characters from all walks of life, wrapped in their favourite team's flag, beaming with joy, swarmed the sports car studded streets. They were like a mass of ecstatic, motorsport-crazed zombies on a mission to infect every single passer by.
Once inside we simply didn't know where to explore first, it was like nothing we'd ever experienced before. Aston Martin Racing, Audi, Porsche, Nissan, Gulf, BMW…heaven! LMP1 and LMP2 cars on display to the right, exquisite GT cars to the left and thousands of people in between.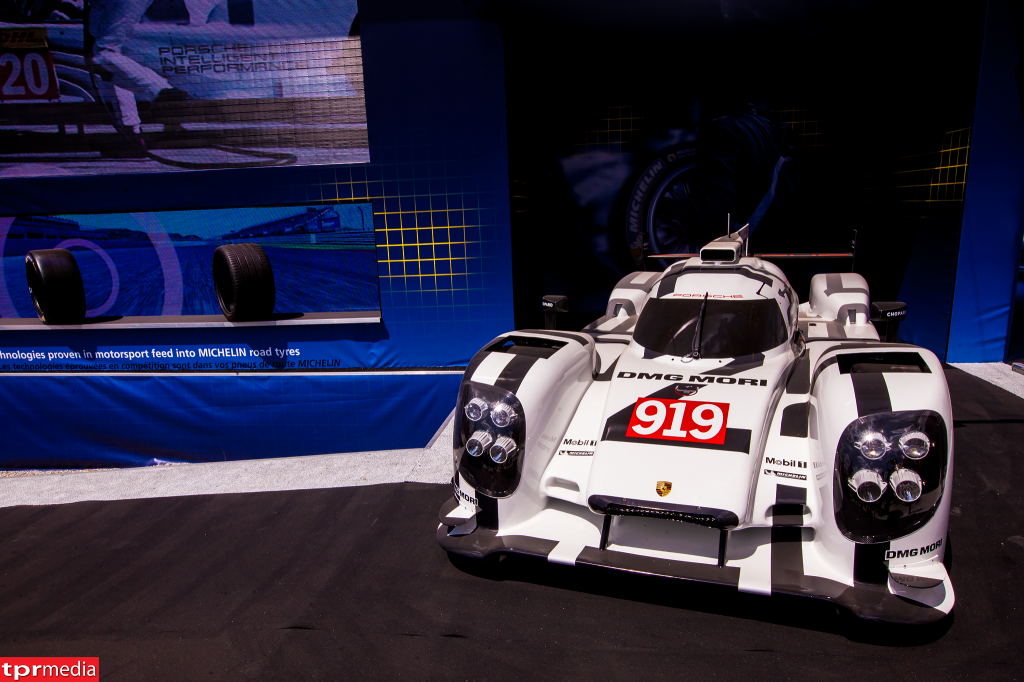 Heading down into the paddock we were honoured to be taken on a private tour of the Aston Martin Racing pit garages to witness their world-class set up. It only really hit us that we were at Le Mans as we slowly stepped out into pit lane, wide-eyed, crowds of fans stretching up into the sky on the stadium seating. The atmosphere was electric and the experience was simply epic.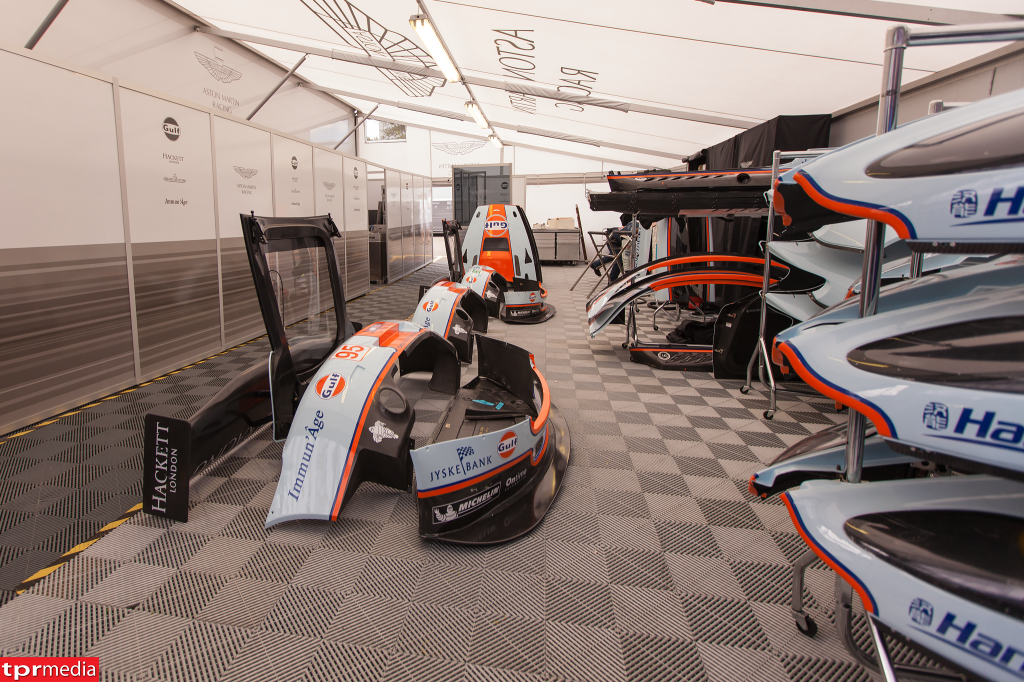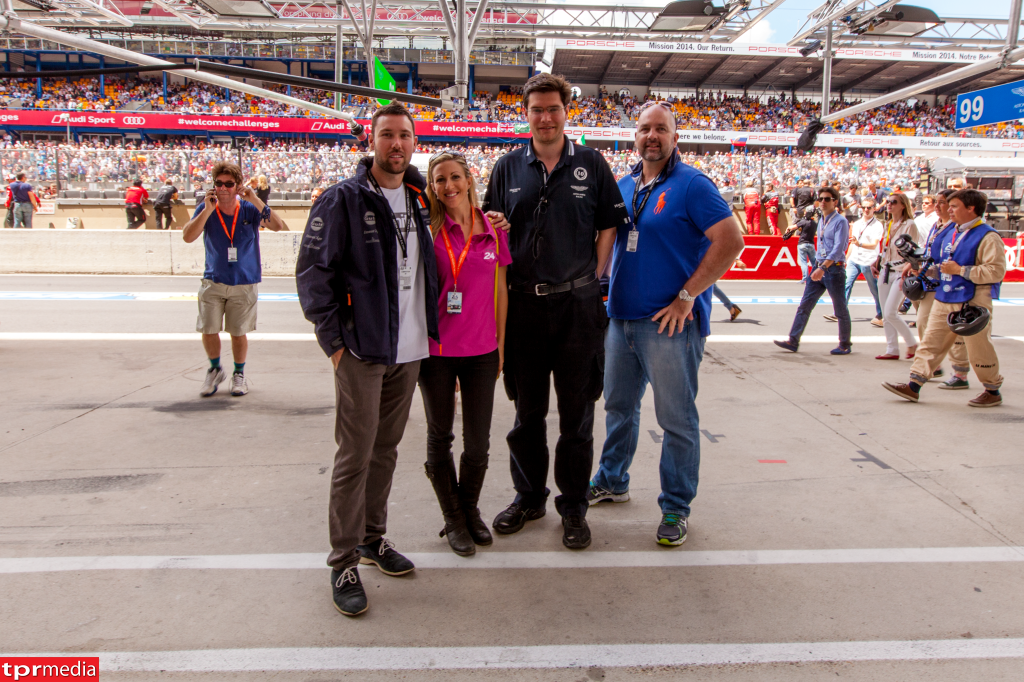 Watching the race start from the Aston Martin Racing corporate suite was unbelievable. The thunder of those insane engines taking off fueled Liam's determination to be sitting in one of those LMP2 cars, hopefully next year.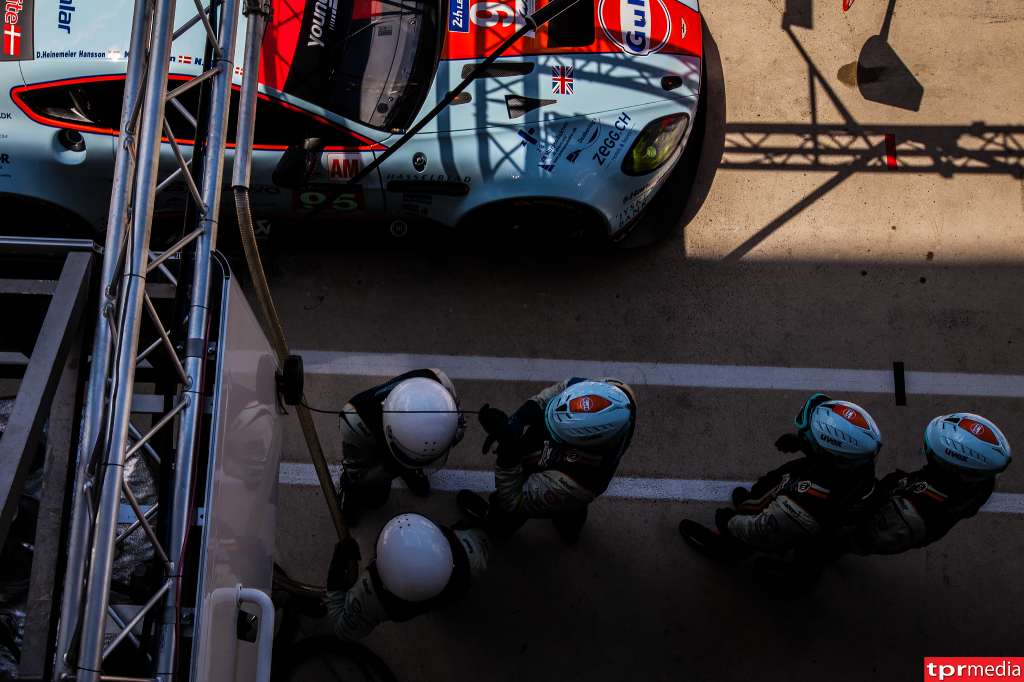 Liam met with some potential teams and bumped into some fellow Aussies then it was time to journey back to Paris.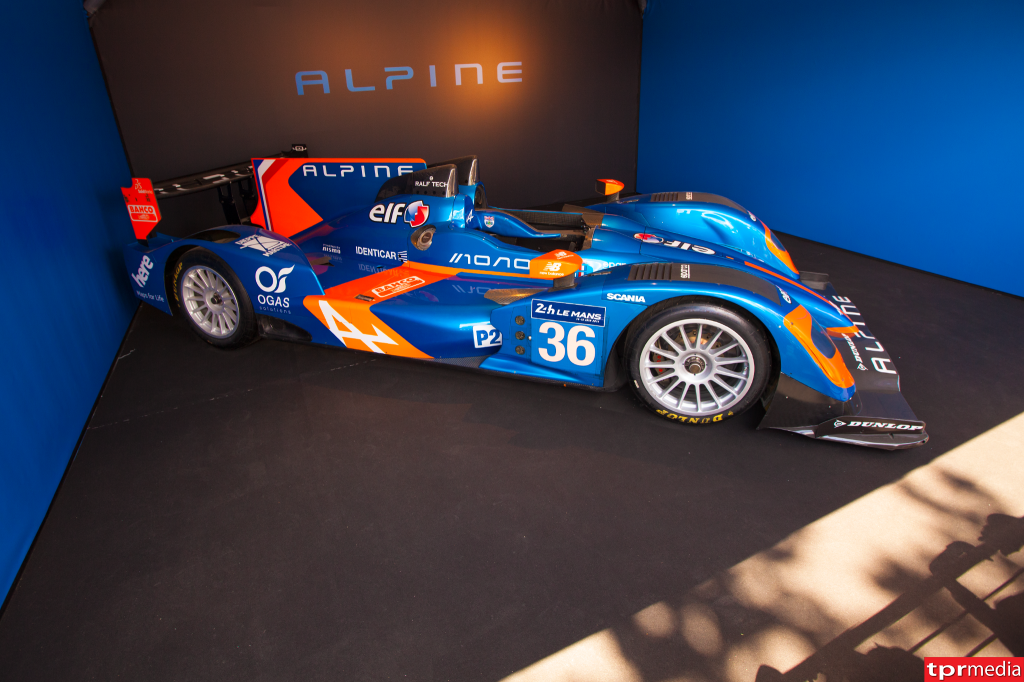 As we were leaving the pits a priest strode past us, backpack on, a neck full of Le Mans passes complementing his black and white collar… that sight topped off our day and pretty much summed up Le Mans.
Next stop Nurburgring 24 hour race in Germany.
Check out:
Liam Talbot Racing and subscribe to LTR TV on YouTube
In The Moment Media – creative blogs, TV Presenting & production
TPR Media – expert photography & filming