LTR Steps Into Formula 1
There is only one word for the Mercedes AMG Petronas Formula 1 facility in Brackley, UK…..IN-SANE!

Team LTR were lucky enough to be given a private tour of the mammoth F1 beehive by Sporting Director Ron Meadows. Motorsport technology at its finest is spread over multiple humungous buildings that take up a vast area of the English countryside.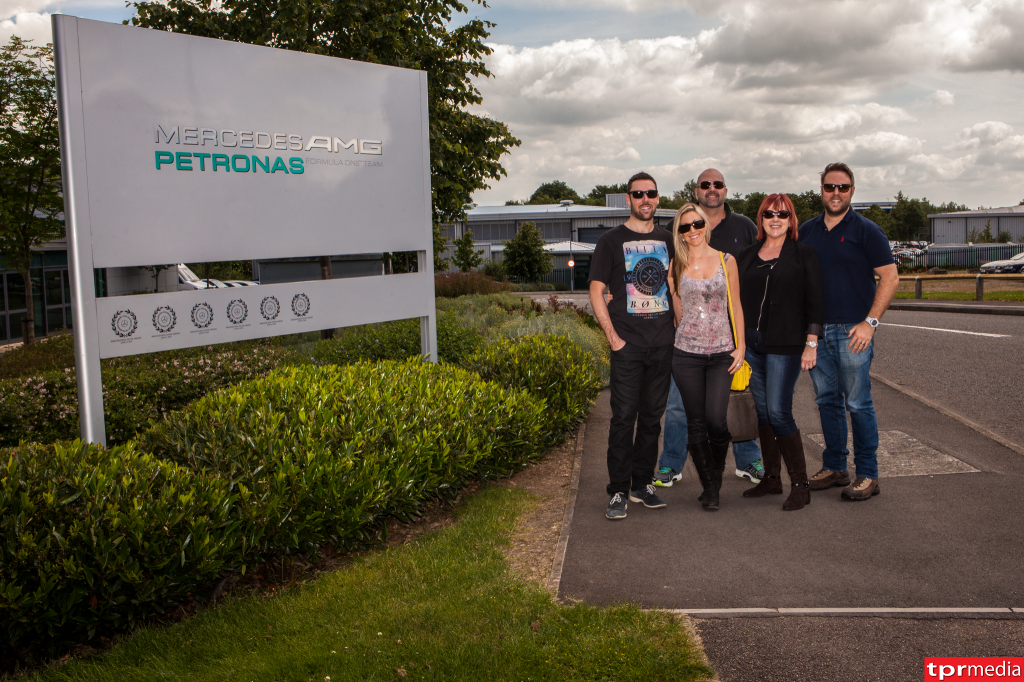 From the second we drove through security, the five of us constantly had our jaws scraping on the ground. We're seriously going to be picking gravel out of our grazed chins tomorrow. Unfortunately no filming was allowed inside the facility, so let us try and paint this picture for you….
Behind the pristine white walls of the complex lie some of the most innovative, technologically advanced pieces of motorsport machinery.
It's hard to comprehend the sheer magnitude of this set-up. With over 20,000 finely crafted parts making up each Mercedes AMG Petronas Formula 1 car, and every single piece having to be literally 99.9% perfect, you can't even begin to imagine the time, energy and manpower that goes into each little piece of these cars.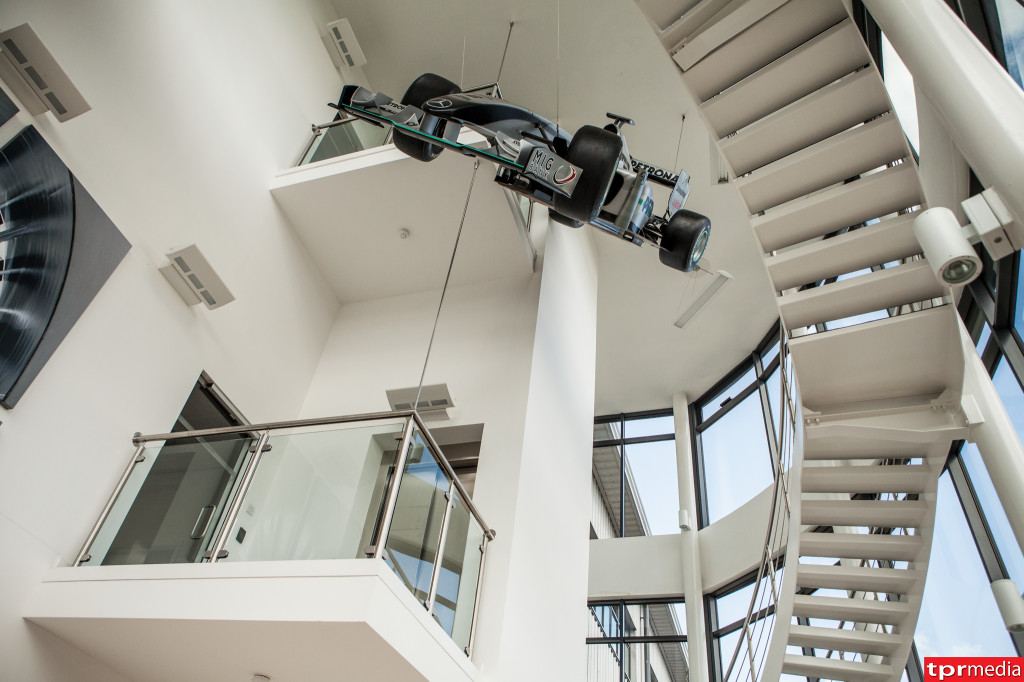 What happens on behind the scenes to make sure F1 cars are ready for a race is astounding. Over 500 staff work in this F1 palace, every single one of them living, breathing and loving Mercedes Formula 1. Every single little part of creating, building, testing, re-creating, re-building, re-testing has been thought of and has its own department.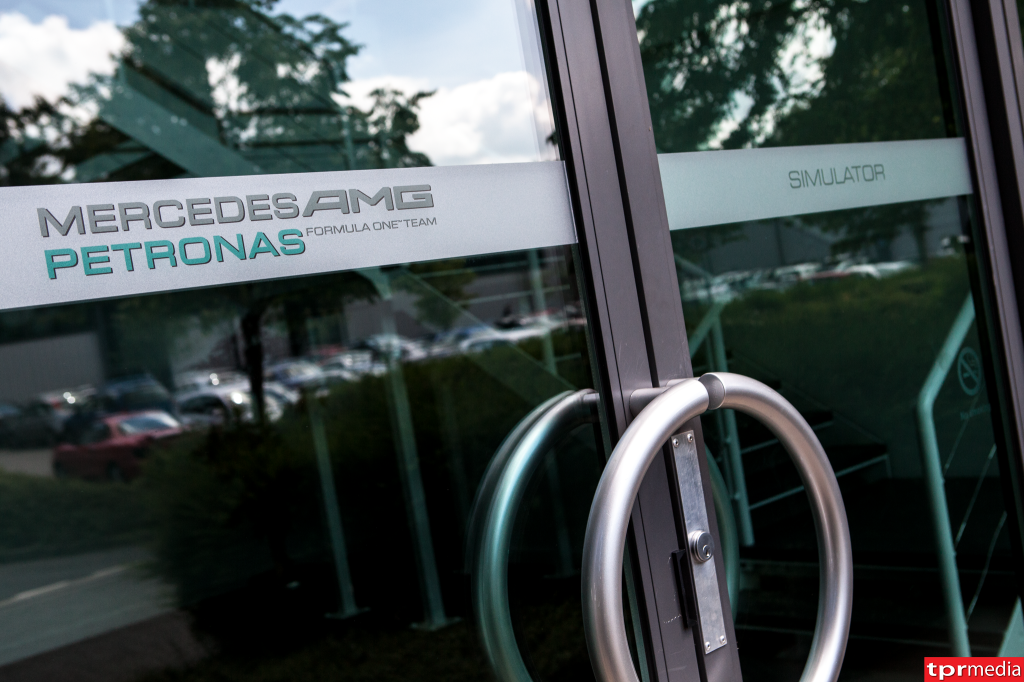 We got to see the processes and techniques they use to create the carbon fibre bodies of the cars, how parts are tested before and after a race (which is an extensive process to say the least) as well as meeting the engineers and witness some top secret workshop tests….we could tell you, but then we'd have to kill you!
Handling the car parts and pieces of body was super cool, they're so beautifully crafted, each one like a work of art. Lucky we had our Petrol sunnies on hand to protect us from the glare of the gleaming steel.
Our guide definitely saved the best till last as we strolled through the factory, and sitting there waiting for us were two of their epic Formula 1 cars, in all their glory, ready to be loaded up for the Austrian race. 5 mighty transporters stood nearby ready to be filled with tonnes of equipment and spare parts.
Fast Facts:
NASA use some of the technology that is created at Mercedes AMG Petronas F1
100 staff attend each F1 round, with a string of engineers and analysts working remotely from the headquarters during every race
It takes 8 hours to assemble a Mercedes F1 car once the parts and body are all built
The call of the day went to Liam's mum who announced after the tour "that was so much better than shopping". It sure was!
Next stop Porsche Human Performance at Silverstone for some testing with LT.
Check out:
Liam Talbot Racing and subscribe to LTR TV
In The Moment Media – creative blogs, LTR TV Presenting & Production
TPR Media – expert photography & filming